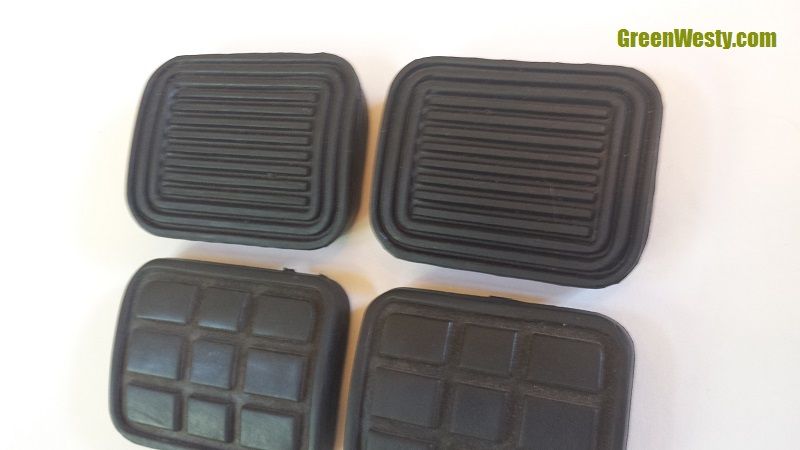 My goal is to keep this 1978 VW Campmoble as close to stock as possible. Over a year ago I purchased a new set of pedal pads (Part Number:
211 721 173/2
) from Scott at German Supply (shown in the top row of the photograph). The rubber pads cover the clutch and brake pedals. I never installed the new pads because the old VW bus has been sitting in the garage for so long. I finally took five minutes and installed them today.
I noticed that the new pads are stamped with the VW logo and part number on the back. I was very happy to get rid of the old aftermarket pads that were installed by the original owner of the bus (shown in the bottom row of the photograph.)
There was nothing wrong with the old pads. They'll end up in one of my spare parts box. It just made me smile to see the pattern of the original German pedal pads that I remember from my childhood. I don't know why that detail stands out in my mind. Oh well, I can't wait to put the new pads to use on the road tomorrow.
Odometer:
148245