On Saturday, we decided to enjoy the cool weather and take a local drive in the Campmobile. After a lunch time walk along the
beaches of Lake Michigan
, we drove up to Milwaukee for the afternoon. It was just a little too cold (70F) to sit out by the water. Kate suggested we drive up to Milwaukee (mill-e-wah-que), and stop at
Mader's German restaurant
(Est. 1902) for appetizers and Spaten on tap. Milwaukee is about an hour north, so it fit perfectly into our schedule.

I aways enjoy visiting Milwaukee. I live about half way between Milwaukee and Chicago, but in my opinion, there is no comparison about which one is a more pleasurable driving experience. Wilson drove flawlessly up highway 94 in Wisconsin. We made our way downtown and after a couple loops around the area, we found a parking spot around the corner from the restaurant.

Mader's is a famous German restaurant that has a history dating back to 1902. They boast a $3,000,000 collection of art, medieval armour, and antiques dating back to the 14th century. What I found more interesting was the photo/autograph collection of celebrity diners that hang on the walls. Many past U.S, Presidents, movie starts, and musicians have all enjoyed a good meal in the old building. My favorite was the note from Curly Howard stating "What a Meal!".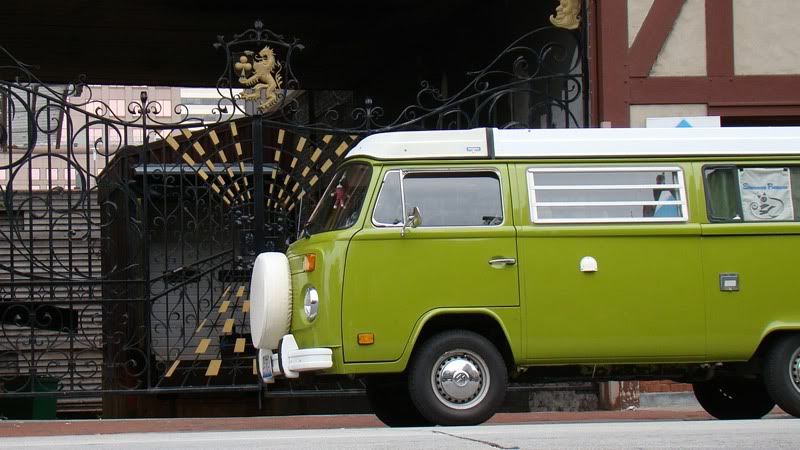 For the last few weeks, I've been trying to live a meat free life. Unfortunately I broke down and had some meat at Mader's. I couldn't resist, but it made me sad. I tried the beer battered bratwurst and it was pretty damn good. It reminded me of a German corn dog. We spent a lot more money than I expected, but it was worth it. Where else can you get Spaten Oktoberfest on tap all year long??? After Mader's, we pulled the bus around and parked across the streen, in front of Usinger's sausage company, for a quick photoshoot.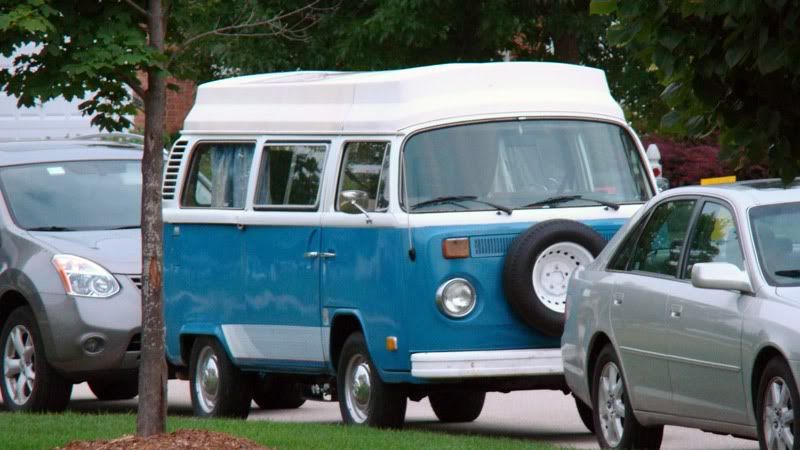 As usual, I kept an eye open for any Volkswagens we might pass along the way. I didn't spot any during the entire drive, until I turned onto my own street on the way home. There was a nice blue Riviera, parked just down the street from me. It looked like one of my neighbors was having a party. I walked up to take a closer look. Other than Colin's bus, this is the first VW I've seen in this neighborhood.

Odometer: 144229