The Aircooled Hooligan's Chicago Chapter hosted the 2015 V-Dubs by the Beach car show in Monticello Indiana. I met up with a couple members for a VW convoy to the show from Chicago. It was a nice 55 mph cruise down the highway. I think the other drivers on the road either loved or hated us. A lot of them seemed quick to smile and wave. The others couldn't wait to pass the Ghia, Bug, and Bus that were blocking the slow lane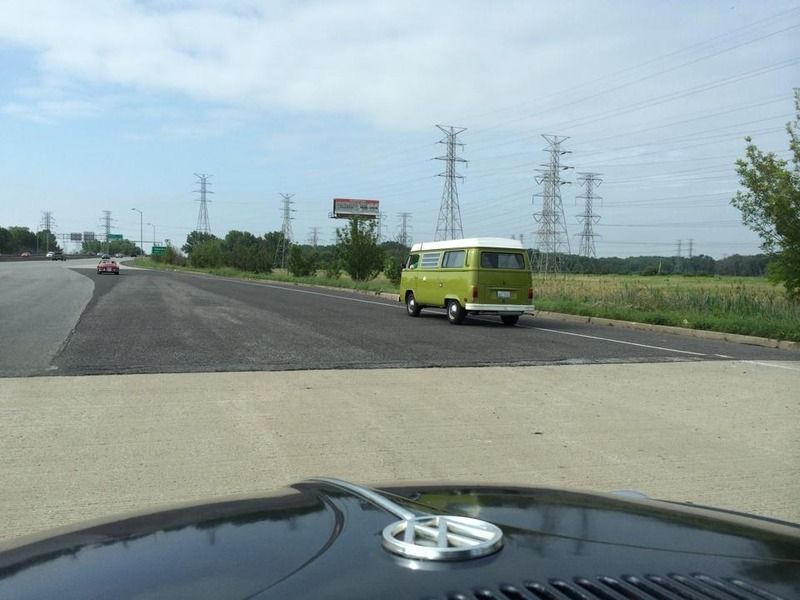 After crossing into Indiana, we picked up a couple more aircooled drivers adding another Ghia and a Splitty Doublecab to our convoy. We all got a late start and missed the registration deadline but it was worth the three hour drive to see all of those wonderful VWs. I also met a lot of good people that day. Two weeks of rain turned the grassy parking area into a big mess. My bus sank right into the mud as soon as I stopped. Luckily a lot of people hung around after the show to help push everyone that was stuck. It's a great club and I'm looking forward to the next show!
I'll create a separate post with pictures from the show. In the mean time, here are a few samples...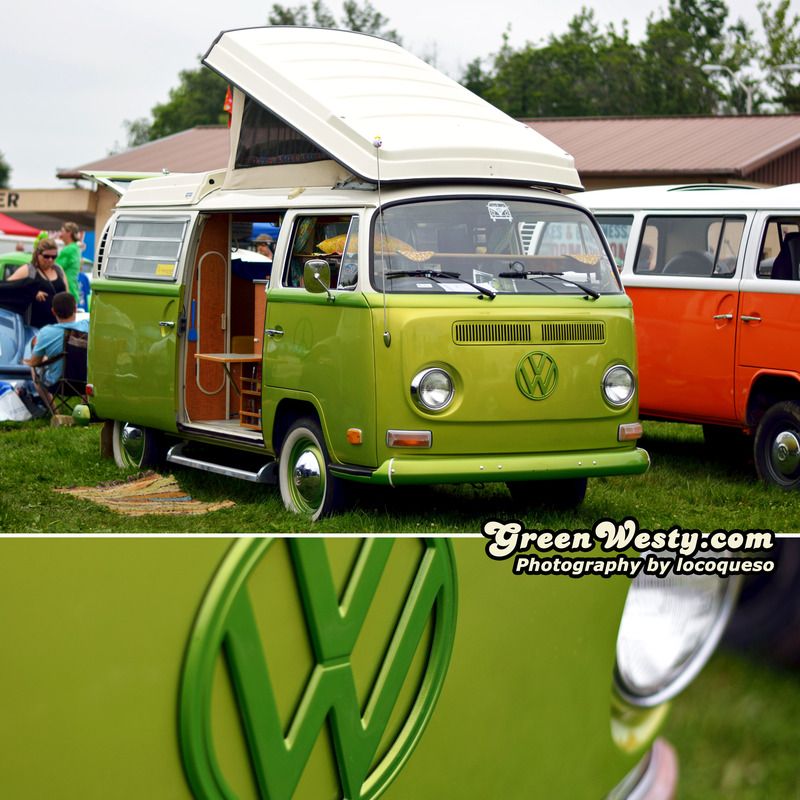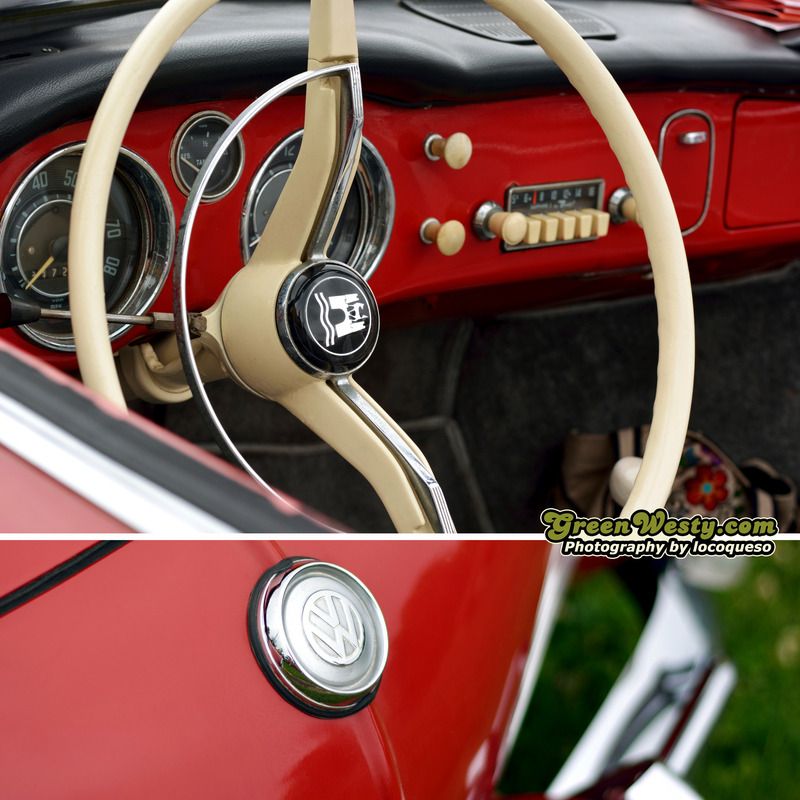 Odometer:
148245